Fountain Pens
Bringing inspiration, aesthetics, and boldness to fine writing instruments.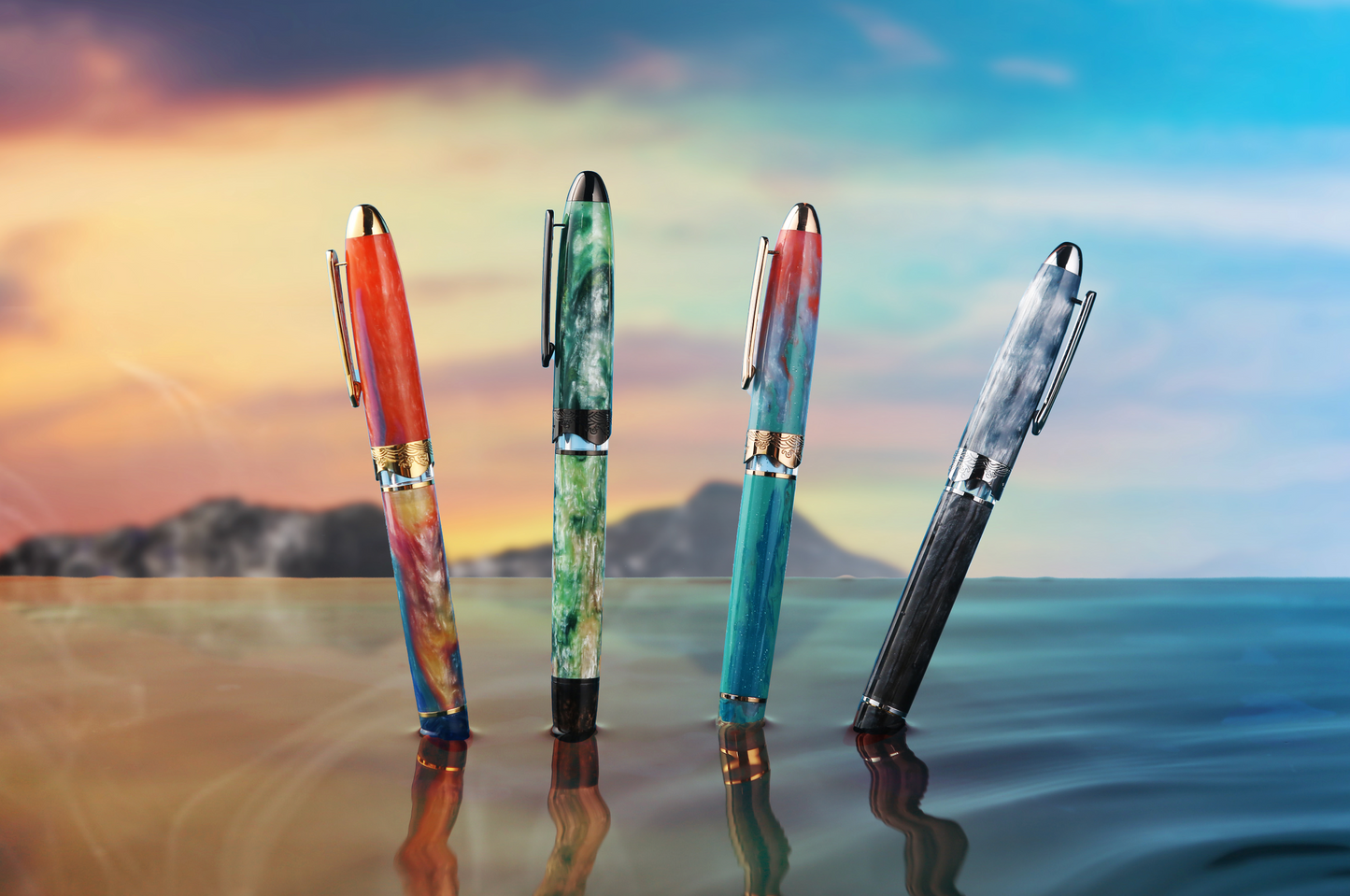 Nahvalur Horizon
The Horizon collection draws inspiration from the view of the Horizon at different times of the day or under different natural phenomenons. With its curved metal ring, representing the waves of the ocean, and Nahvalur's signature ink window, representing the sky behind the waves, the collection strives for the perfect balance between modern creativity and cherished classic.
Nahvalur Nautilus
One of Nahvalur's signature collections of fountain pens, with oversize design made from ebonite and features a piston filling system. There are three intricate ink windows careful carved on the barrel of the pen to mimic that on the porthole of a ship.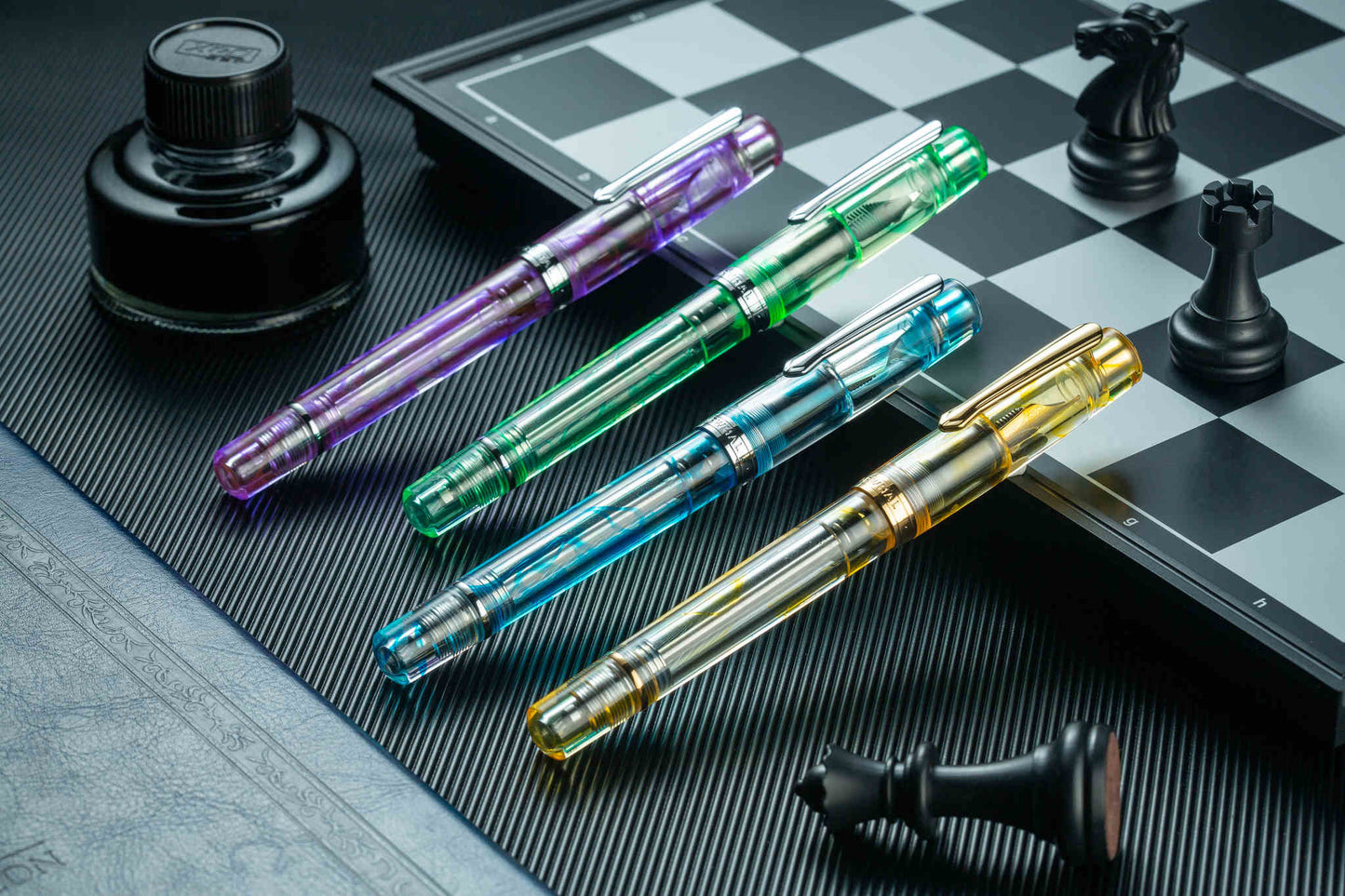 Nahvalur Original Plus
An evolution from the Nahvalur Original series, which has been one of people's favorites ever since its first launch back in 2019.