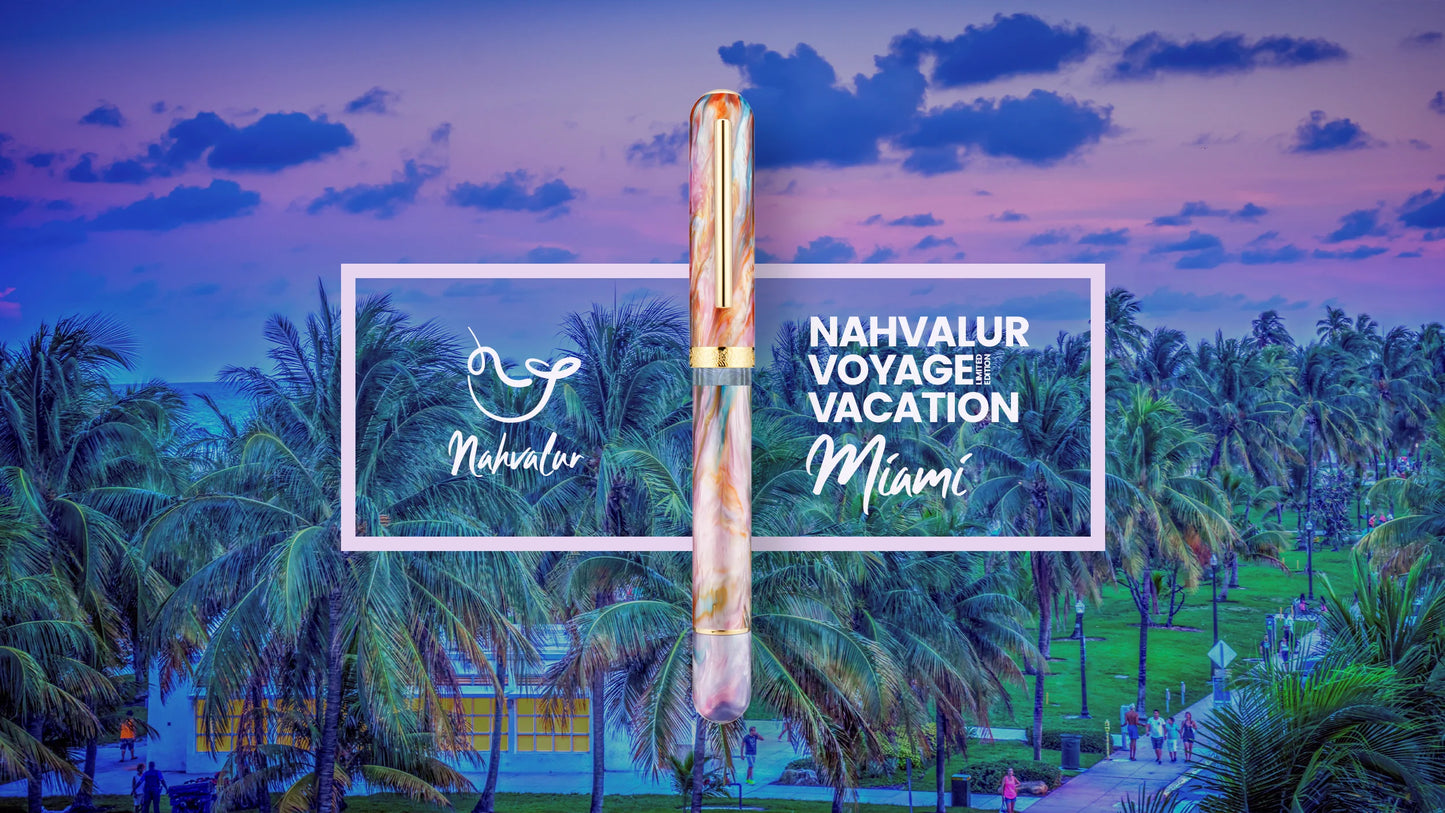 As the balmy zephyrs of summer start stirring, we at Nahvalur are thrilled to announce an exciting venture. Our Voyage Vacation Collection is all set to transport you to the serene coasts, exotic locales, and bustling cities across the globe, while you stay comfortably nestled in your favorite writing spot.

The launch of this limited-edition range of fountain pens commences today, June 8th, with our premiere piece - Nahvalur Voyage Vacation: Miami. Each model in this collection is exclusive, limited to just 500 pieces worldwide, making it an extra special addition to your pen vault.
Inspired by Global Vacation Hotspots

The Voyage Vacation Collection is inspired by popular vacation destinations worldwide, from the U.S. to the Americas and all the way to Northern Europe. We've captured the essence of these picturesque locations in our pens, encouraging you to 'go places' as you unleash your creativity on the paper. So why wait? Come, embark on this journey with us, as the summer sun warms up the skies!

Infused with Brooks Blanks Resin

At Nahvalur, we believe in providing nothing but the best to our patrons. And for this unique collection, we've chosen the ever-popular resin blanks from the Carolina Pen Company. Infused with the soothing vibes of your beloved vacation spots, these blanks reflect the tranquility and joy of a holiday, all within the palm of your hand.
Upholding the Nahvalur Heritage
Each pen in the Voyage Vacation Collection carries the proud Nahvalur heritage. From the elegant ink window and the reliable piston-filling mechanism to our in-house stainless steel nibs, these pens embody our commitment to quality and craftsmanship. Available in a range of sizes - fine, medium, broad, stub, and double broad, these pens ensure a smooth, flowing writing experience to meet all your creative needs.

The Voyage Vacation Limited Editions are priced at $180.00 USD. This summer, let the Nahvalur Voyage Vacation Collection be your ticket to a world of creativity and inspiration!