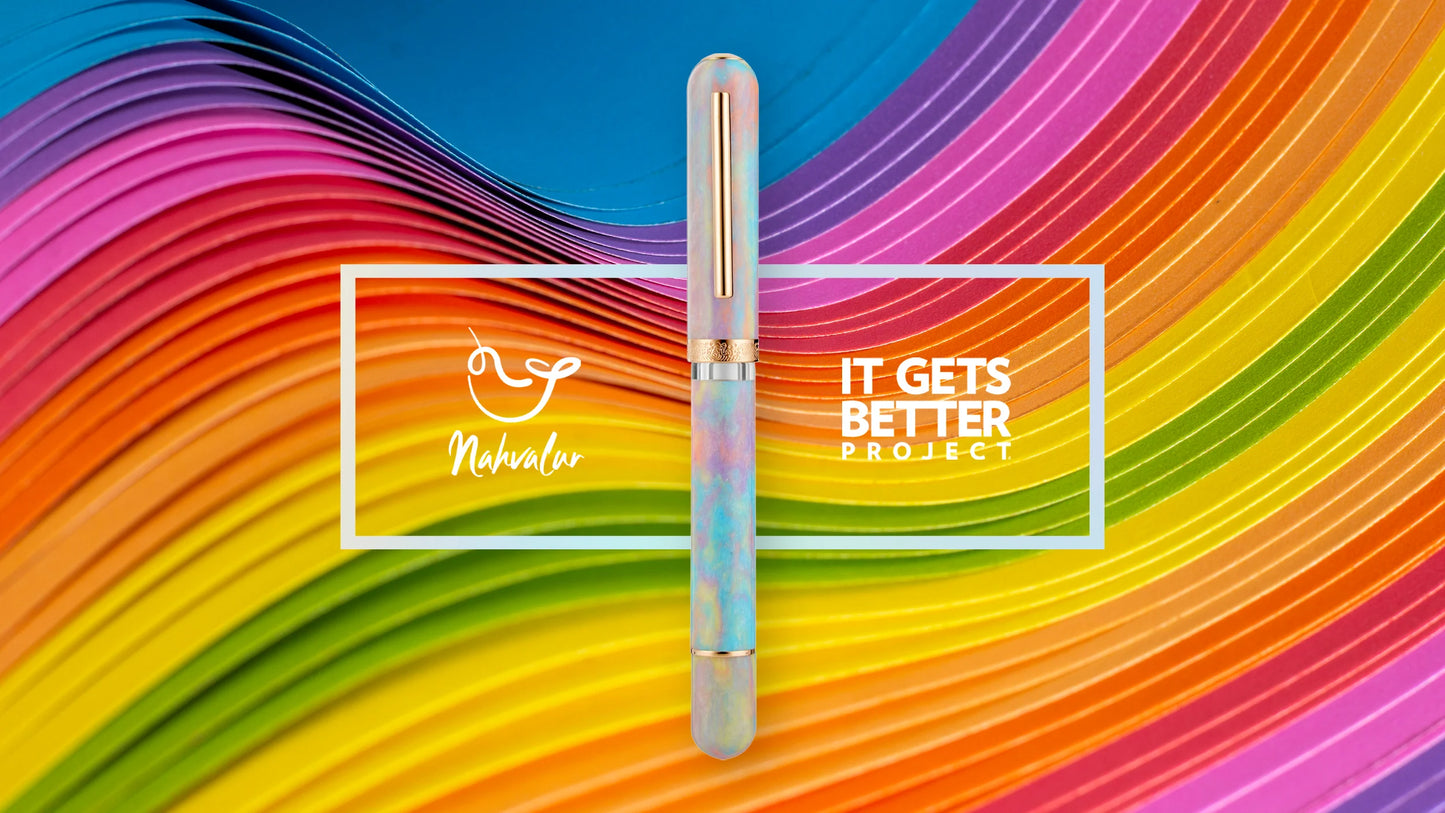 At Nahvalur, we believe that everyone deserves to express themselves freely and authentically without fear of judgment or discrimination. That is why we are ecstatic to announce our
Voyage: Pride 2023
fountain pen, in collaboration with the
It Gets Better Project
in support of Pride month and the LGBTQ+ community!
The Voyage: Pride 2023 are limited to 223 units, signifying the year of 2023; it is selling for $169.00 USD apiece, signifying the Stonewall Riots and its impact on LGBTQ+ rights. A portion of our proceeds from this limited edition will be donated to the It Gets Better Project to support their mission of empowering and connecting LGBTQ+ youth around the globe.
We find advocacy from the fountain pen community particularly meaningful because, as we all know, writing is an important way of self expression and connecting with others for so many people. A fountain pen is such a beautiful means that people can express their creativity and individuality through.
We hope you will join us in celebrating the diversity of our fountain pen community and in standing up for equality. We also hope the entire fountain pen community will join Nahvalur in supporting Pride Month and the LGBTQ+ community!
The Voyage: Pride 2023 Limited Edition is currently SOLD OUT on nahvalur.com. You may find one from one of our
trusted retail partners
.
In Community Solidarity,
Nahvalur