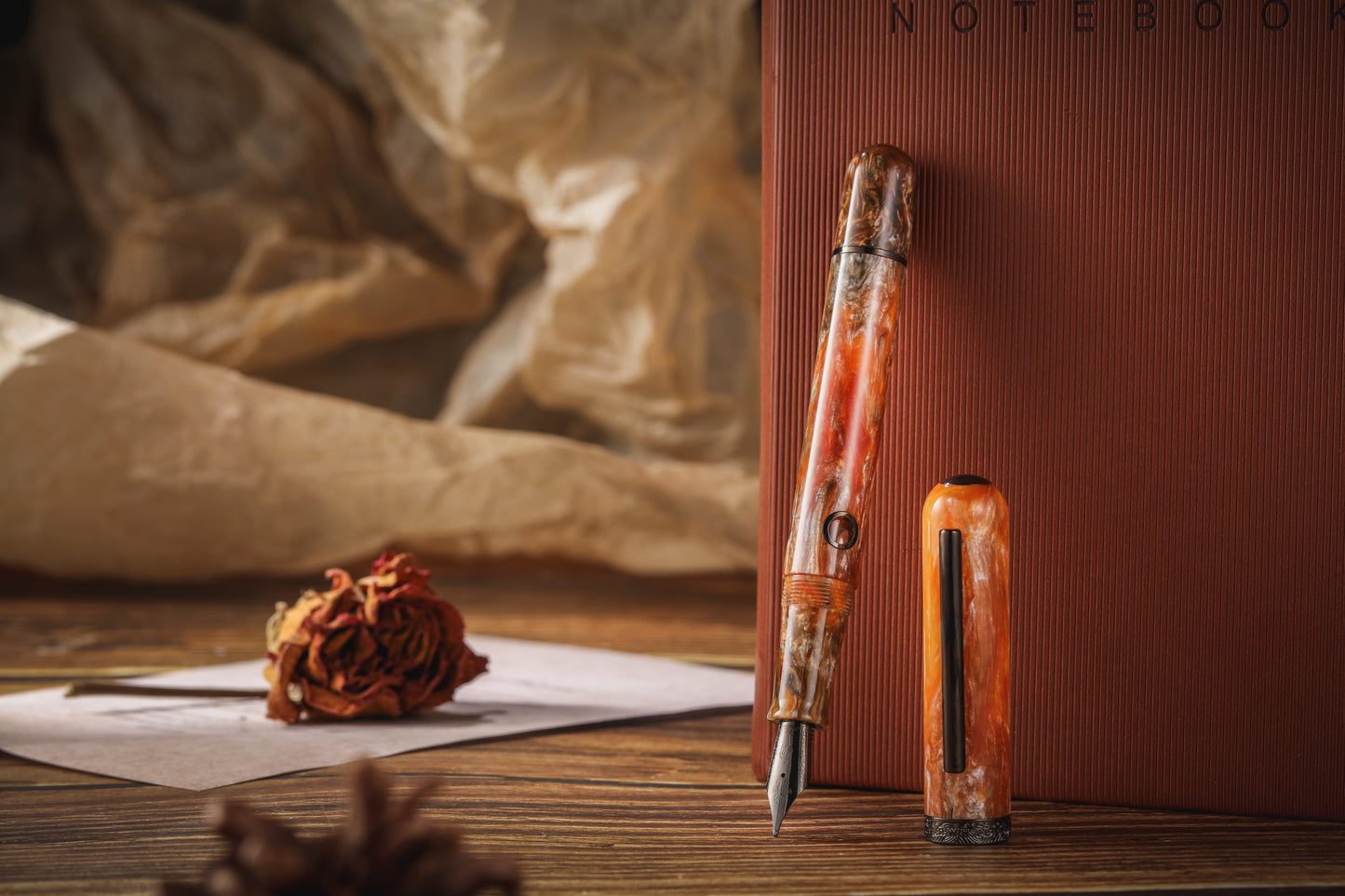 In the Chinese zodiac, 2022 is the Year of the Tiger.
For this special, limited edition, we created a bold design that symbolizes the strength, bravery, and wisdom that tigers represent.
Crafted into the oversized Nautilus shape, the "Year of the Tiger" pen shimmers from head to paw with a rich, swirling resin. Three "porthole" circular ink windows spot the amount of ink in the large, piston-filling reservoir. Black metal accents complement the tiger color pattern.
The Tiger Pen of the Year is outfitted with a stainless steel, number 6 size nib made in-house. Writers enjoy these nibs for their smoothness and consistency from day one. Select from F, M, B, 1.1mm stub, or BB nib sizes to best suit your writing preferences.
Get yours today from our following global retail partners: